Tetraisopropyl Titanate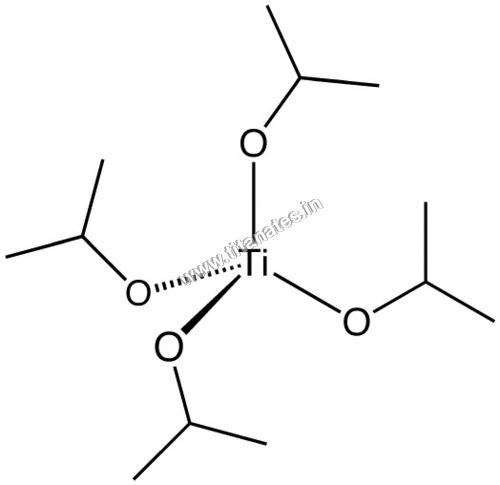 Tetraisopropyl Titanate
Price And Quantity
Kilograms/Kilograms

00 INR
Product Specifications
Product Description
Tetraisopropyl Titanate
Specifications
1. Tetraisopropyl titanate is used in plastic production.
2. Tansparent oily liquid
3. We offer premium grade
Molecular formulaC12H28O2Ti
Molecular weight284.26
For plasticizers and polyester Preparation of a catalyst
Properties and features:
Tetraisopropyl Titanate is titanate ester of a hydrocarbon, mainly used as a catalyst for plasticizers and polyester preparation. It is also used in vanishing manufacturing, as the intermediate for adhesives and coupling agent.
This material can react vulnerably with polar groups like NH3, -OH, -COOH, -CONH2 etc., especially, the hydrolysis reaction with water, so it should be sealed from water.